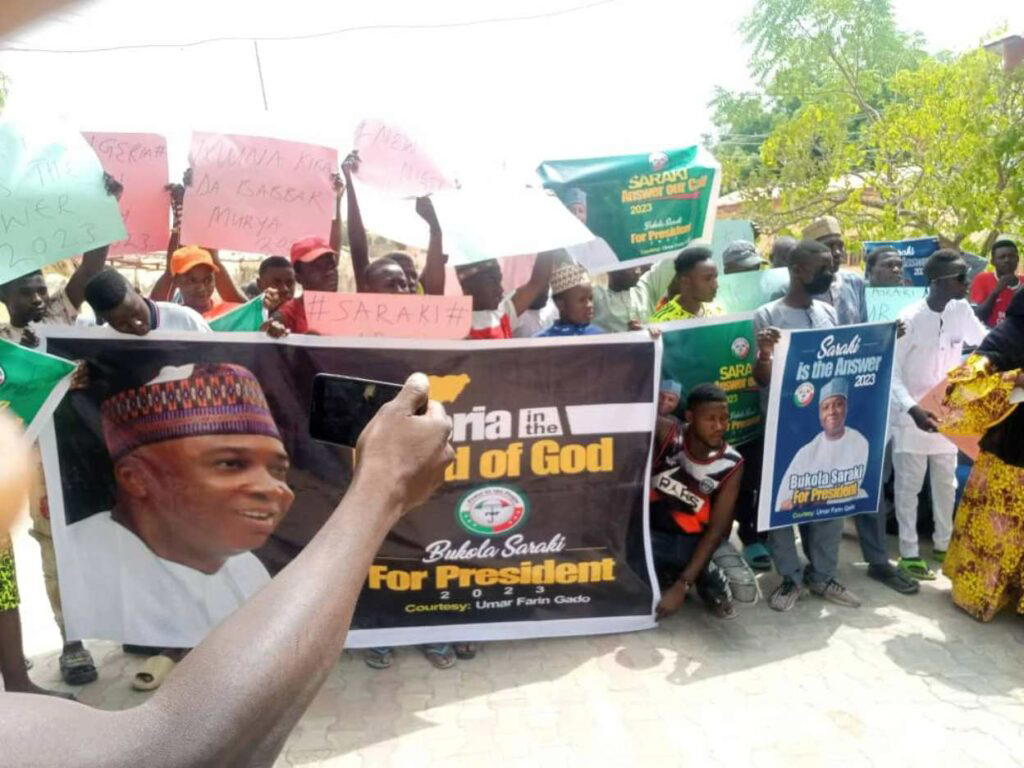 A group of youths in  Kano that goes by the name "Saraki is Coming in 2023" staged a rally to apologize for scolding the former Senate President, Abubakar Bukola Saraki, in the past and called on him to contest for president in 2023.
The event led by Umar Faringida, the coordinator of the group, saw a large number of youths chanting "Nigeria Sai Saraki 2023", meaning, "Nigeria for Saraki 2023",  took place on Sunday in Kano.
"Following challenges being faced by Nigeria that includes among others insecurity, unemployment and extreme poverty and worse of all a deteriorating economy, we have decided to come out and apologize to Abubakar Bukola Saraki and also call on him to come out and contest for President this coming 2023.