Real Madrid players have dominated the UEFA squad of the season, following their successful defense of the trophy for the third time in a row.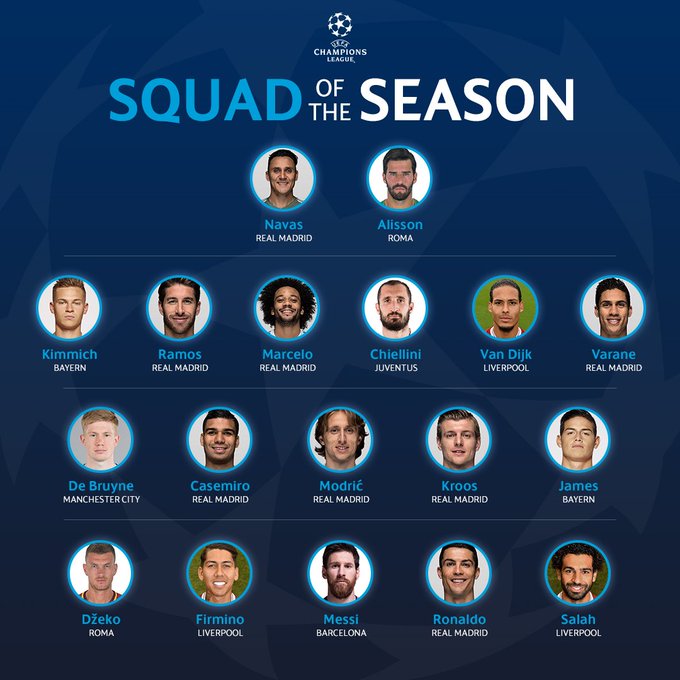 Lionel Messi is the only player from Barcelona to make the cut, following the La Liga shocking exit by Roma in the competition.
While first runner up, Liverpool were represented by Roberto Firmino, defender Van Dijk an star Mohamed Salah.
Meanwhile Kevin De Bruyne is the only Manchester City player to make the list. With Roma goal keeper, Allison and striker Edin Dzeko, alongside Chiellini of Juventus the only from Serie A.
Bundesliga champions Bayern Munich were also represented, with Joshua Kimmich and James Rodriguez